February is the month of love. It's the time of year when we are on our toes to express our gratitude, love, and affection to our loved ones. The expression of love is not just limited to our romantic partners but also our family members, friends, beloved pets, plants we adore, and some other things that ignite love in us.
This Valentine's Day, make your loved one feel all the more special by creating an ambiance that reflects warmth, affection, and thoughtfulness. In this article, we have compiled romantic Valentine's Day decor ideas that will help make your special day a memorable one.
Heart-Shaped Balloons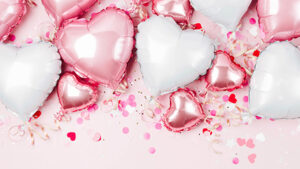 Think of Valentine's Day, and the first thing that crosses your mind is heart-shaped anything! This Valentine's Day, fill the event space with heart-shaped balloons. There are different ways you can choose to use heart-shaped balloons in your event space. You can either use them individually in various spaces, like balloon suspensions from the ceiling, or you can use them collectively as a balloon wall or a balloon garland. Using balloons collectively as a balloon wall or a garland is a great way to highlight your wall or a corner of your event space.
Fairy lights at night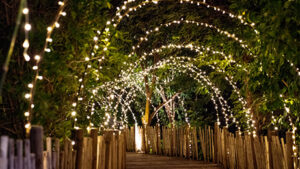 Imagine a romantic ambiance, and it's hard not to have fairy lights on your mind. There is something magical about the fairy lights that are capable of bringing a gleaming smile to one's face. The miniature bulbs stringed together are a sure-shot way to bring an understated liveliness to any event space at night.
Flowers, nature's creative bounty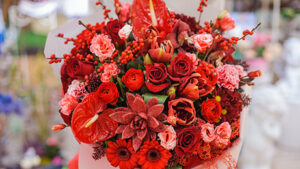 Flowers of any kind have the potential to bring great beauty, warmth, and depth to the ambiance. With a range of real and artificial flowers available on the market, it is best to go with real flowers. Though real flowers may not be as economical as artificial flowers, they surely have an elegance and regal quality that artificial flowers can't match. However, if the cost and availability of fresh flowers do not work in your favor, please feel free to go ahead with artificial flowers.
Personalized Gifts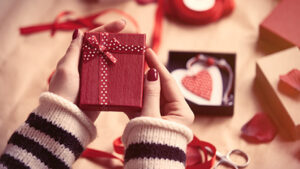 Personalized gifts or customizable gifts are a great way to make your loved ones feel truly special. Personalization is synonymous with care, attention, and love. That's why we cherish anything that's personalized. When it comes to gifting options, you can almost customize anything, from cakes, t-shirts, jewelry, decorations, and a whole lot more.
Custom Neon Signs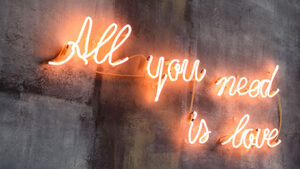 Custom neon signs like "I love you," "Marry me," or any message that expresses love and affection to the partner are great decoration addition for Valentine's Day. As the name suggests, the custom neon signs can be customized to the desired design, message, color, calligraphy, and shape.
Marquee LED Lights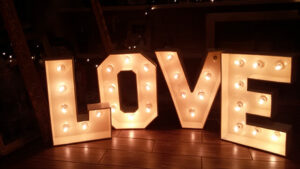 Marquee LED lights are a great option as a decor element this Valentine's Day. They look great as a decorative element as well as a backdrop light. For Valentine's Day, marquee LED lights with the words "I love you" and "Marry Me" are good decorative lighting options.
Heart-shaped tinsel curtain hangings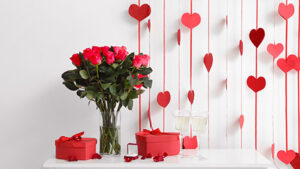 Heart-shaped tinsel curtains are a fun decorative element that you can add to the ambiance. The heart-shaped tinsel curtains are a great vertical decorative element that can enhance and add to the overall vibe of the event space.
Aromatic Candles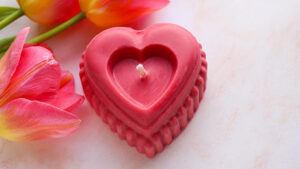 Aromatic candles are the most understated decorative elements. Think of Valentine's Day and think of beautifully crafted aromatic candles in various shapes and sizes. Beautifully crafted candles are available in all shapes, sizes, and aromas. Placing them in your event space is a great way to add a romantic vibe to the ambiance. 
The decor ideas, when combined as a whole, will help create impeccable decor for Valentine's Day. The above-mentioned decor ideas can be incorporated into open and closed event spaces. You can browse a range of Valentine's Day products on rental at Hafla. At Hafla, you can choose from a wide range of products to make the most of your Valentine's Day.
Written By – Nitya Gupta