Eid al-Fitr or Eid is an important festival for the Islamic community worldwide. This day marks the end of the holy month of Ramadan which is observed by fasting and praying. This special day is celebrated by meeting and greeting friends and family, preparing sumptuous food, exchanging gifts, and visiting the ancestors' graves. Needless to say, this day begins and ends with Prayer or Salat which is one of the five pillars of Islam.
As this is the time of meeting our loved ones and celebrating together, this calls for taking on the responsibility of hosting a beautiful and fun-filled Eid get-together for our family and friends.
Hosting and organizing a get-together can be quite a daunting task. Don't worry! We bring you 5-Tips that will help you host the perfect Eid celebration.
Let's begin!
Set a Budget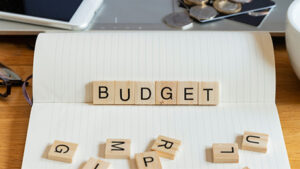 Determining the budget is the first and the most important factor when planning to host an Eid Celebration. Consider the points listed below when setting a budget.
Determine the size of your celebration – Determining the size of your gathering is the first step when planning a get-together. Start out by listing the names of friends and family that you intend to invite. Create a separate list for the number of adults and children that will attend the celebration as this will help you in creating a special menu and gifting options for children and adults.
Make a list of Must- buy items – Once you have finalized the list of attendees, you can follow up by creating a list of things that you will need that are specific to the theme of Eid. The list of items can include various categories of things like groceries, decorations, gifts, and any utility products.
Prioritize your expenses – Prioritising the expense is definitely the most important aspect of hosting a get-together. This step will determine a lot of your choices.
You can start to prioritize the expense by determining the total budget for the celebration. You can set the budget based on your priorities and preferences. Think of various aspects of the celebration like decoration, food & beverages, gifts, and entertainment, and decide how much are you willing to allocate your expense in each category. Whatever you decide your budget to be, make sure it's within your financial means.
Invitations & Gifts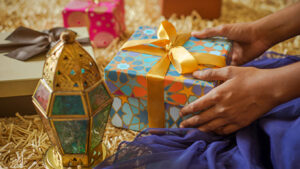 After finalizing your guest list, send out invites to the guests. There are two ways to send invites, a physical invitation or a digital one via a messaging app or a social media account that has all your invites added. While sending out invites, it is crucial to remember that the invitations should be personalized and sent individually instead of sending a common invitation to all your guest. Personalizing the invitations will make your guests feel special and valued. 
Once the invitation is ready, plan out the gifts that you wish to give your guests. Sending gifts is important as that conveys goodwill to the guests. Listed below are some gift ideas that you can use this Eid.
Sweets and desserts – Sweets and desserts are the most loved and traditional choice as a return gift for Eid.
Eid decorations – Eid decorative is a thoughtful gift for your guests. Decoratives can be used by guests to decorate their homes. Some decoration options as gifts for Eid are Lanterns, star & moon themed fairy lights, Vase & more.
Prayer mats – Prayer mats as a gift is a practical gifting option for Eid. Prayer mats come in a variety of designs and colors.
Gift cards or vouchers – For guests of all ages, gift vouchers or gift cards to nearby shops or restaurants can be useful and appreciated presents.
Handmade crafts – You can opt for handmade crafts like cards, jewelry, or pottery. They are not only unique but they can also be a fun-filled group activity for all guests.
Food and Catering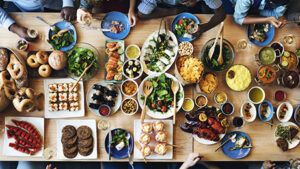 It is hard to think of getting the celebration started without food. Food plays a very crucial role in all kinds of celebrations. Food not just nourishes the body but they are also a medium for connecting with people around us. There is something really very special about bonding over a meal.
The right menu – It is important to choose the right menu according to the occasion. It is best to choose food & beverages that fit the festive celebration.
Catering service – To prepare the cuisine for their Eid celebration, many individuals prefer to engage in a catering service. It is crucial to take into account a catering service's reputation, experience, and price while making your decision. Hafla is the top option for high-quality catering and buffet services for events around the UAE.
An Ambient Atmosphere – It is vital to create an ambient atmosphere around the place where food will be served and eaten. An ambient space creates a comfortable atmosphere for guests to relish their meals. Create the perfect setting for dining by decorating the dining table with flowers, candles, tablecloths, or centerpieces. 
Furniture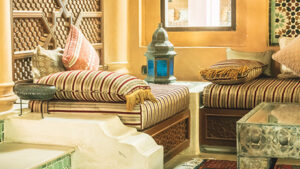 Furniture is an important aspect of any social gathering. The choice of furniture will determine the level of comfort and the visual appeal of the event space. For the Eid celebration, opt for traditional seating arrangements like majlis or tables and chairs. If you plan to host dinner in your garden or any open space then rents & canopies can be rented for outdoor space. It is best to go for rental furniture. Listed the benefits of renting furniture below
Cost-effective – Renting furniture will enable you to obtain your desired furniture at fraction of the cost. You won't even have to worry about storing and maintaining the product.
Convenient – Rental service companies provide delivery and set-up services. This will save you a lot of time and energy and let you focus on other aspects of the preparations.
A versatile solution to the seating and table needs – A variety of furniture styles and designs are available from rental companies like Hafla that can be matched to the event's theme and decor. This enables you to design a unified and aesthetically pleasing atmosphere for your guests.
Decorations & Entertainment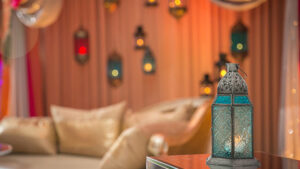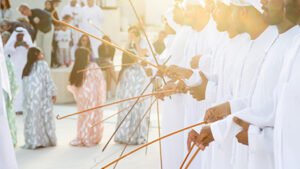 Decorations and entertainment are one of the most important aspects of Eid celebrations. Decorations help create a festive atmosphere and entertainment is a good way to keep the atmosphere playful and joyful. Listed below are a few decoration ideas that you can inculcate in your Eid celebration this year.
Lights – There is a range Eid themed lights available that you can rent out. Fairy lights, electric lanterns, and moon, star, and crescent theme lights are some of the popular light decoration options for Eid.
Banners – Colourful banners with greetings like "Eid Mubarak" or "Happy Eid" can be hung in any designated area of the house to create a festive atmosphere.
Flowers – Use fresh flowers or artificial flowers to decorate different areas of the house. Fresh flowers bring in positivity and an element of freshness so try to opt for fresh flowers.
Table Setting – Table setting plays a very important role when hosting a celebration. It is around the table that you will be sharing meals with your friends and family. Create a special table setting by adding beautiful flowers, embroidered placemats & runners, candles, and some beautifully crafted crockeries. 
 Along with the above-mentioned decoration ideas, entertainment also plays a crucial role in keeping a playful vibe. You can choose from a range of entertainment options like games, music, singing, storytelling, or the henna application. For children, you can opt for hands-on activities like arts & crafts, painting, and games.
Make the most of the ideas listed above to make this Eid celebration a memorable and delightful one. Look into Hafla for a variety of rental furniture and décor alternatives as well as some opulent meals this Eid. 
Eid Mubarak 
FAQ
Q.What is Eid and why is it celebrated?
A. Eid is an Islamic festival that marks the end of the holy month of Ramadan.
Q. Are Eid and Ramadan different?
A. Ramadan is a month-long fasting period whereas Eid marks the end of Ramadan.
Q. What is the best way to celebrate Eid?
A. The best way to celebrate Eid is by organizing a get-together with family and friends.
Written By: Nitya Gupta