Know the event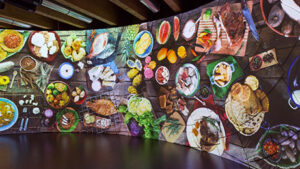 Gulfood is the most awaited annual international food festival organized by the Dubai World Trade center. The acclaimed Food trade fair started in the year 1987. It is organized every year in Dubai. Gulfood 2023 is an excellent opportunity for professionals in the Food & Beverage industry to showcase their tales & network with the best in the F&B industry. The activities included in the trade fair are informative, and educational and have a scope for expanding one's network and business opportunities. The most interesting aspect of the trade fair is the host of masterclasses that Michelin Star chefs will organize for the attendees.
You can expect organic products, high-quality meat, and dairy from national and international suppliers, manufacturers, and distributors. At the Gulfood industry, you can meet a host of experts from the food & beverage industry. You can expect to meet renowned chefs, nutritionists, caterers, manufacturers, government officials from the F&B sector, hotel & restaurant owners, and media professionals, all under one roof. Gulfood festival Dubai will have eight segments that will represent the global Food & Beverage industry. The attendees will showcase the latest trends in the food and beverage industry.
Exhibitors can  secure a booth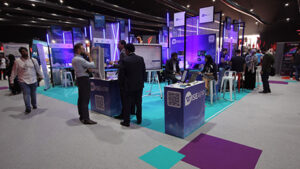 If you are an exhibitor and you would like to book a booth, or if you are looking for sponsorship opportunities then you can fill in the Gulfood registration form to resolve your queries. It is best to secure a booth that will provide maximum visibility & footfall to your business.
Plan your exhibit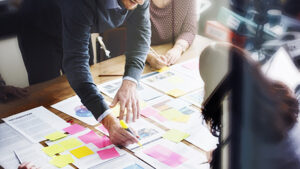 Planning plays a crucial role in showcasing your product or service. Planning includes various aspects like designing your space, choosing the correct color palette, and creating a layout for executing the design. All of this is done with the purpose of creating a space that reflects the product or service that you plan to exhibit.
The most basic furniture and equipment requirements for an exhibition booth are a table, chairs, a standee, lights, and an air conditioner. You can also rent out exhibition event equipment & furniture at affordable prices at Hafla. 
Prepare your brand representative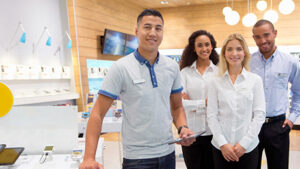 Training your brand's representative at the booth who will showcase your product or service plays a vital role. After all, brand representatives have great potential to convert visitors into clients or business associates. Along with good knowledge about the product or service, the representative needs to have high social & emotional intelligence, to make the best use of human interaction.
Promote your participation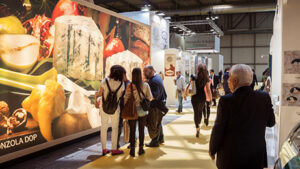 Exhibitors and visitors can both promote their participation at the Gulfood by posting about it on social media platforms like Facebook, Instagram, and LinkedIn. If you are an exhibitor then you can promote your business via social media & email marketing. Digital platforms are a great way to promote your business & showcase your presence in real time.
Attend the event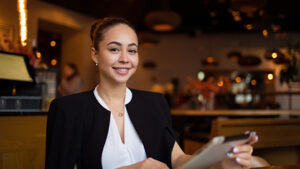 When you are exhibiting a product or a service, make sure to attend & meet other professionals who are there at the event. This not only creates an opportunity for networking but is also a great way to build relationships with people around us. 
Follow-up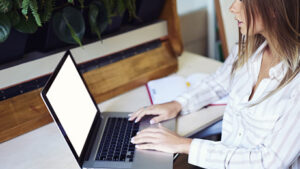 Once the event is done, always remember to follow up with your visitors and potential business clients via emails, phone calls, or sending some company-embossed gifts. Following up after an event is the bare minimum to keep your business alive in the memory of people who you have networked with.
Gulfood is one the most anticipated event for Food & Beverage industry and enthusiasts. If you plan to exhibit your product or service at the Gulfood, then you can rent out a range of products for the exhibition booth at the most affordable prices at Hafla. You can learn more about Gulfood 2023 at their official website and make the most of this event.
FAQ – 
Is Gulfood hosted every year?
          Yes, Gulfood is hosted every year in Dubai.
        Gulfood is the annual trade exhibition for the F&B industry. You can expect to meet a host of experts from the food &                beverage industry.
 Where is the Dubai Food Festival 2023?
           The Dubai Food Festival 2023 will be hosted at Dubai International Convention & Exhibition Centre (DICEC). 
How should we follow up after the event?
         You can follow up after the event by connecting with visitors and clients via email, phone calls, social media, or sending company embossed gifts as a reminder of your presence.
         Written By – Nitya Gupta